Cheat Sheet: AI Basics and Machine Learning with Python
With artificial intelligence, many industries have a powerful instrument to transform arrays of unstructured data into valuable insights. This cheat sheet overviews use cases of applying deep and machine learning to improve operations and automate processes in manufacturing, finance, healthcare, retail, advertising, and other industries. By downloading this document, you will get:
a collection of algorithms that accelerate particular tasks of deep / machine learning
a selection of 50+ open-source frameworks and libraries
The featured frameworks can be applied to general-purpose machine learning, reinforcement learning, natural language processing, computer vision, data analysis, visualization, chatbots, etc.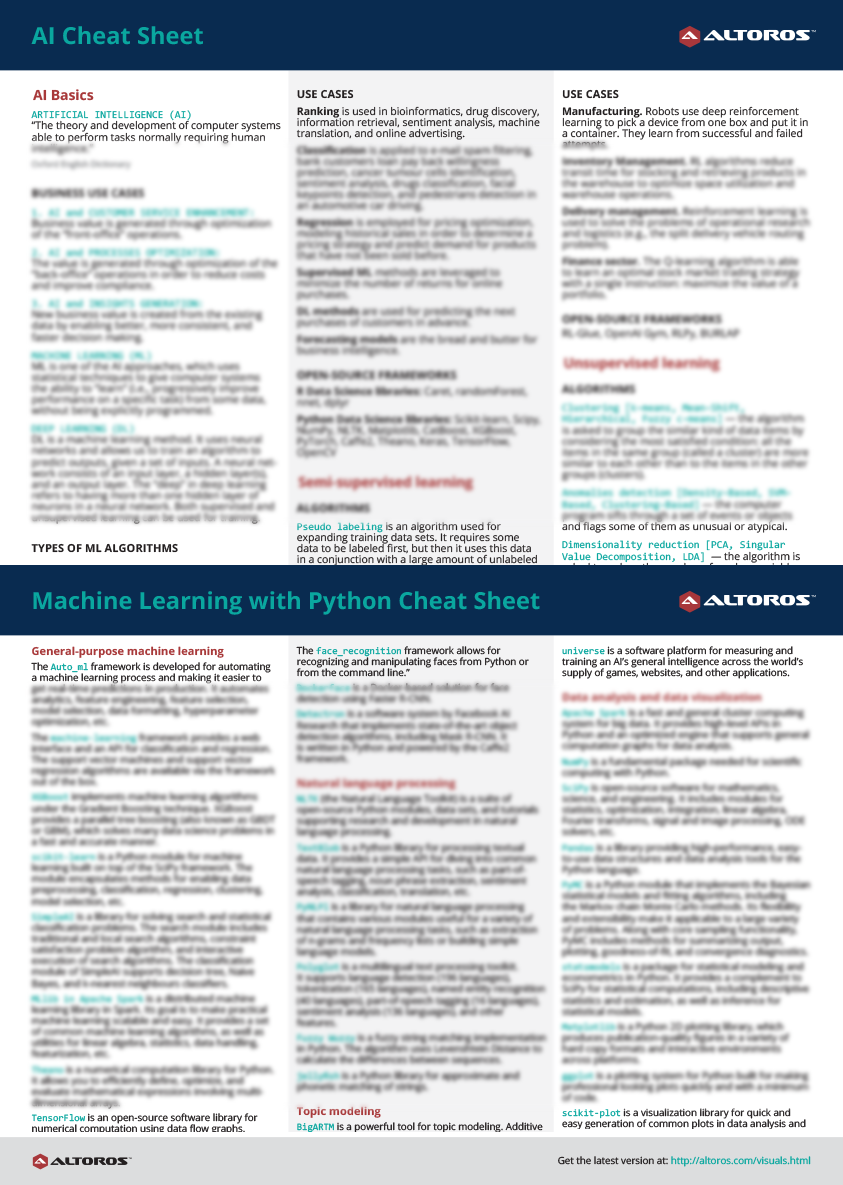 Please fill out the following form so that the printable cheat sheet can be sent to you via e-mail.
Customers Speak
"

We highly recommend Altoros to rapidly build complex applications using cutting edge technologies. Again, great job!

"

Christopher Adorna, Sony