Cloud Foundry CLI Cheat Sheet
Cloud Foundry Command Line Interface (CLI) allows for interacting with apps under development and the platform itself. From this cheat sheet, learn basic notions and how to get started with the CF CLI in a few steps. You will find a list of the most frequently used commands to:
manage applications / routes / domains
set / delete environment variables
view / tail application logs
create service instances and bind them to apps
manage Cloud Foundry spaces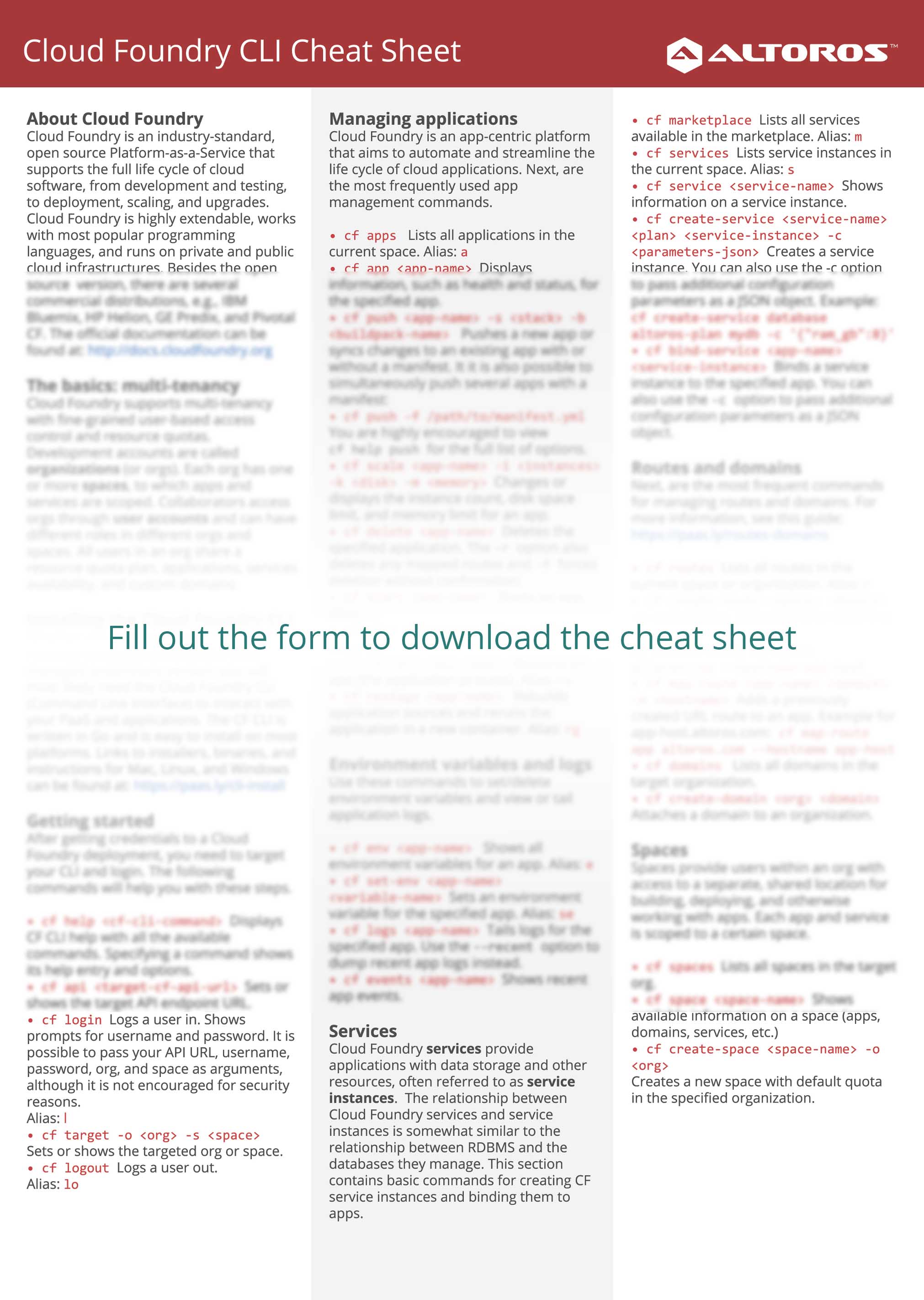 Please fill out the following form so that the printable cheat sheet can be sent to you via e-mail.
Customers Speak
"

We highly recommend Altoros to rapidly build complex applications using cutting edge technologies. Again, great job!

"

Christopher Adorna, Sony