Culture Shift: Ship Faster, Infinity Grow
Welcome to Cloud-native
Any business today requires fundamental transformation of business models and customer-vendor relations, a new level of automation, and ease of testing hypotheses—and the changes need to be introduced incredibly fast. To handle all these continuously arising challenges, a company needs to introduce vital changes inside the organization and adjust its culture and processes accordingly.
A while ago, such fundamental transformation within a specific organization was barely conceivable. Fortunately, the software development industry has made a giant leap in the recent years, coming up with software products and approaches to how these products can be used to solve a variety of business challenges. Today, the modern software development approach can be leveraged by companies from non-tech sectors, including entertainment, insurance, financial services, and more.
Accelerating growth of your business with modern methodologies and models
Organizational culture transformation through integration of Agile processes in all spheres of your business

Sizeable cost savings through optimization of the software development life cycle

Containers and Application Orchestration Tools: Implementation of modern platforms (Cloud Foundry, Kubernetes, Mesos) expediting the software development life cycle.

Continuous Delivery: Enabling continuous delivery of changes from development to production.

Accelerated Time-to-Market with modern application design and development principles

Microservices Architecture: Usage of microservices-based app architecture.

Application Replatforming: Software modernization to achieve maximum architecture-driven benefits

Training: Rapid team onboarding
These approaches allow businesses to focus solely on delivering value to their customers, without having to worry about the complexity of technological implementation.
Business transformation roadmap
Related Resources
Request your free 1-hour consultation with one of Altoros' digital business transformation experts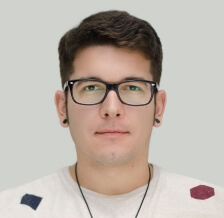 Leanid Zviaruha
HEAD OF CLOUD PROFESSIONAL SERVICES

leanid.z@altoros.com

+1(650)265-2266
Headquarters

830 Stewart Dr., Suite 119 Sunnyvale, CA 94085