Accelerate Enterprise Sales with Cloud Foundry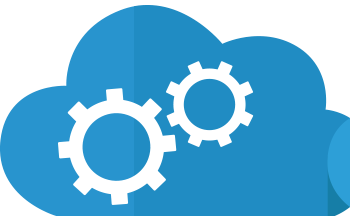 IT enterprises that adopt the cloud want to reap all its benefits, seeking possibilities to develop and deploy their products as soon as possible. Unfortunately, a set of brand new virtual machines is far from a fully functional and scalable application. Before IaaS consumers can finally concentrate on their business, they have to hire a team of cloud experts who will spend months on deployment and tuning. Several highly specialized proprietary offerings, such as Heroku, EngineYard, and Azure, have been built to satisfy this demand and many pure IaaS providers are launching their PaaS services to stay competitive.
Gain a competitive advantage with a self-service PaaS solution
Altoros helps IaaS providers to satisfy the demand for automated self-service deployment and development of applications in the cloud by building, tuning, and integrating world-class PaaS offerings based on Cloud Foundry.
Accelerate enterprise sales
Become one of the deployment options of choice for hundreds of cloud-based applications across the Fortune 5000 with a world-class PaaS offering.
Expand enterprise accounts
Create added value by integrating your PaaS with other software. Automate deployment and administration, enable advanced monitoring, add custom features, etc.
Reduce time-to-market
Avoid common pitfalls and launch your services faster than competitors using Altoros's vast expertise in PaaS and cloud systems.
Building enterprise-level systems since 2001
With a portfolio of 500+ successful projects, Altoros provides hands-on experience in both Cloud Foundry and related technologies, such as cloud, NoSQL databases, Hadoop distributed computing, etc.
Our R&D engineers performed multiple benchmarks of big data and cloud systems; some of these benchmark studies were published by CIO.com, NetworkWorld, ComputerWorld, TechWorld, and other industry magazines.
"In the development of CloudPaaS, NephoScale chose to partner with Altoros, a leading Cloud Foundry systems integrator and consulting firm. NephoScale's CloudPaaS will be one of the industry's first fully managed, 24/7 supported, SLA-backed private PaaS offerings based on Cloud Foundry 2.0."
Bruce Templeton, CEO of NephoScale
"Altoros helped Elim Biopharm explore the benefits of Amazon Web Services to automate analysis of DNA sequencing data and design a disaster recovery plan."
Yilin Zhang, CEO of Elim Biopharmaceuticals, Inc.
Want to discuss how to accelerate release of your PaaS offering?
Talk to our expert
Eugene Lahansky
Cloud Foundry Solutions Coordinator
eugene.lahansky@altoros.com
+1 (650) 265-2266
Headquarters
830 Stewart Dr., Suite 119
Sunnyvale, CA 94085
Customers Speak
"

We highly recommend Altoros to rapidly build complex applications using cutting edge technologies. Again, great job!

"

Christopher Adorna, Sony