Cloud Foundry Enablement for Vendors
Cloud Foundry is leveraged by some of the world's leading providers of managed cloud platforms and integrated IaaS/PaaS solutions. Altoros is the partner to most of them, contributing our technology vision and expertise into the competitiveness and market differentiation of some of the best-in-class productized offerings atop open source Cloud Foundry.
Multi-datacenter, multi-AZ, active-active deployments

We help vendors establish or further evolve Cloud Foundry-based offerings that combine enterprise reliability with fault tolerance, high availability, and recoverability

Faster innovation for dev and ops teams

We build custom CLIs, SDKs, infrastructure configuration plugins and server management tools to make Cloud Foundry-based solutions more usable to developers and operators alike

Cloud Foundry enablement on new infrastructures

Our track record includes a number of custom BOSH CPIs and successful Cloud Foundry porting to the IBM POWER8 microprocessor architecture
Why Cloud Foundry for Your Next Integrated Cloud Offering?
An open source container orchestration solution addressing key enterprise concerns for security, scalability, high availability, cloud portability, and operational control

A production-grade cloud-native platform with a well-established enterprise client base and a mature backing

A highly distributed system with natively exposed backing services powered by BOSH—the open source software designed to provision and manage large distributed systems

A mature, all-in market offering fuelling digital transformation and cloud-native application replatforming at enterprises
Request your free 1-hour consultation with one of Altoros' digital business transformation experts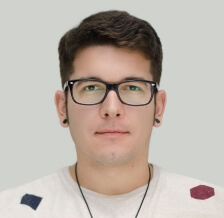 Leanid Zviaruha
HEAD OF CLOUD PROFESSIONAL SERVICES

leanid.z@altoros.com

+1(650)265-2266
Headquarters

830 Stewart Dr., Suite 119 Sunnyvale, CA 94085