Concourse FLY CLI Cheat Sheet
Concourse is a pipelined-based continuous integration system created specifically for Cloud Foundry. Easy to scale and run, Concourse is built on a few components, all written in Go. Providing a command line interface to Concourse, the Fly tool allows for resolving a number of tasks. For instance, one is able to connect to a shell in the build's container or upload new pipeline configuration into a running Concourse. This cheat sheet provides a set of useful commands for managing such Concourse elements as:
teams
resources
jobs
pipelines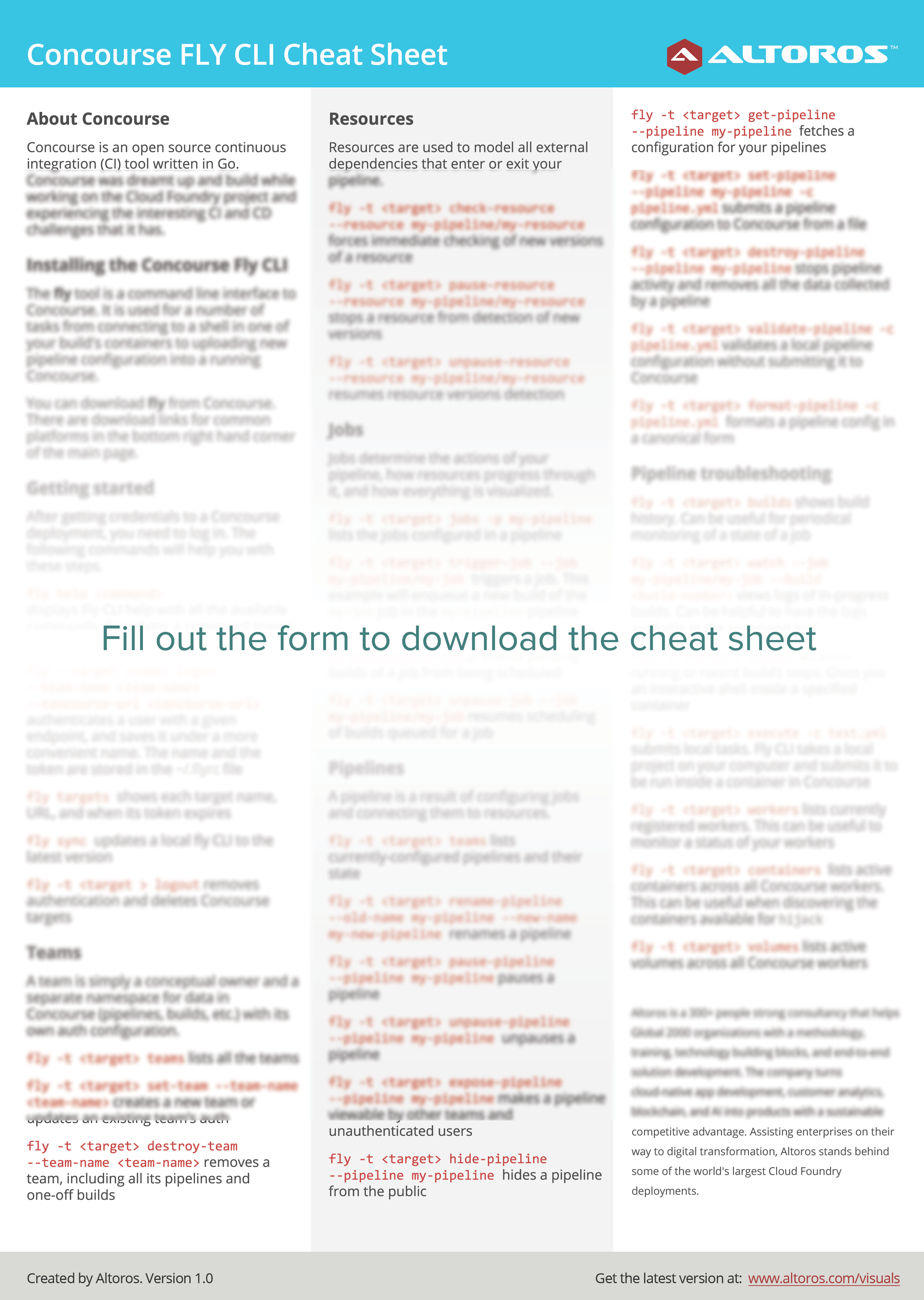 In addition, you will also get a compilation of commands useful in troubleshooting pipelines.
Please fill out the following form so that the printable cheat sheet can be sent to you via e-mail.
Customers Speak
"

We highly recommend Altoros to rapidly build complex applications using cutting edge technologies. Again, great job!

"

Christopher Adorna, Sony