Container Orchestration Tools Enablement
From Proof-of-Concept to Enterprise-wide Transformation
Container enablement of applications is shaping the future of software development. Picking the technology to use for managing containers across servers is the number one decision enterprises have to make to embrace container simplicity, consistency, modularity, and cloud portability.
Container orchestration tools we work with
Kubernetes

A production-ready, open source platform designed with Google's accumulated experience in container orchestration, combined with best-of-breed ideas from the community.

DC/OS [Mesos]

A production-grade, cloud-agnostic platform freeing IT from labor-intensive operations. Users can choose between a free version and a paid plan. The paid version offers more advanced functionality with a focus on security, multi-tenancy, networking and storage.
We offer professional container orchestration tools enablement, which includes:
Platform selection based on the company's infrastructure and business needs
Infrastructure preparation: setup from scratch or optimization of existing infrastructures
Deployment and configuration of the selected container orchestration platform
Optimization of existing solutions in line with the company's business needs
Developer and operator training, onboarding to the platform
Support of the deployed and existing installations
Support Plans
You are just starting with container orchestration tools and don't call for enduring coverage, but want the comfort of knowing that any time you have an issue you can rely on an expert to solve it on a pay-per-incident basis
Interaction Channel
Email & Phone
Annual Incidents
Unlimited
Response Time
Within 1 Hour (Initial)
No Up Front Costs
Hourly Rate
Professional subscription
You are using with container orchestration tools to accommodate mission-critical production workloads on a regular basis, and your support backing has to be decent, all-inclusive, and consistent.
Сoverage
Business Hours (Local) / 24x7x365
Interaction Channel
Email, Tickets, Phone
Annual Incidents
Unlimited
Response Time
Within 1 Hour (Initial)
Container Orchestration Tools Detailed Comparison
| | | |
| --- | --- | --- |
| | Kubernetes | Open source free version |
| | DC/OS | Open source free version |
| | Mesosphere Enterprise DC/OS | Commercial paid version |
Kubernetes

Open source free version

DC/OS

(based on Apache Mesos)

Open source free version

Mesosphere Enterprise DC/OS

(based on Apache Mesos)

Commercial paid version

Network
Virtual networks with IP
per container
Network Isolation
Security Groups

(policy)

Orchestration
Container orchestration
Distributed fault tolerant jobs
scheduler (Cron)
Features
Service discovery
Cluster state healing
3rd party monitoring integration

(through DC/OS Metrics API)

Platform monitoring (out of the box)
Availability GPU as a resource

(experimental)

(original Mesos container)

External volumes to app
Fine-grained access control to logging, metrics
Support docker containers
App
App-level logging
App-level metrics
App status checking/healing
App scaling: auto
App scaling: manual
App load-balancer

(plugins)

App marketplace(out of the box)
(official +
community)
(official +
community)
Management
CLI (out of the box)
Web-UI [dashboard]

(plugins)

Security
Multi-user identity and authentication
Identity management integration
(Active Directory/LDAP)
Role-Based Access Control
for containers, jobs, and data servic
Secrets management
Security audit

(basic audit capabilities)

Security Context (system security settings
(uid, gid, capabilities,
SELinux role, etc..))
Services
Multitenancy and SSO
.NET Support

(Alpha feature)

(experimental support)

(experimental support)

Typical Scenario of Workflow
push container
push app or container
push app or container copy
Support containers
Docker container
Original Mesos container
DC/OS Universal Container
Docker container
Original Mesos container
DC/OS Universal Container
Docker container
Request your free 1-hour consultation with one of Altoros' digital business transformation experts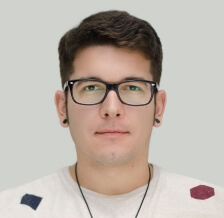 Leanid Zviaruha
HEAD OF CLOUD PROFESSIONAL SERVICES

leanid.z@altoros.com

+1(650)265-2266
Headquarters

830 Stewart Dr., Suite 119 Sunnyvale, CA 94085