Cloud environments give organizations the freedom to scale and develop apps times faster than traditional infrastructures, but moving mission-critical software to the cloud involves a lot of uncertainty. Choosing the hardware, setting up an IaaS/PaaS, migrating legacy apps, and ensuring high availability, security, etc. requires considerable experience.
Turn-key cloud-native solutions
Altoros's cloud team has created software solutions for technology leaders, such as IBM, Canonical, Sony, Toyota, Nephoscale, Couchbase, and others. With extensive, in-depth expertise in PaaS, cloud-native development, and automation tools, we deliver full-stack cloud solutions, covering everything from configuring the hardware to deploying apps.
Have your cloud architecture built by pros
Create a cloud-native architecture: Let a team of professionals design, build, and deploy your cloud architecture
Get your apps running on CF: Have legacy apps evaluated and adapted for the cloud, find better tools, or have custom microservice solutions built from scratch
Enable cloud services: Use highly available, pluggable cloud services to provide any dependencies that your apps need
Get training: Have your engineers acquire critical skills fast with on-/off-site trainings for operators, architects, and developers
A member of the Cloud Foundry Foundation with a portfolio of 500+ successful projects, Altoros provides in-depth, contributor-level expertise in Platform-as-a-Service, cloud-native development, and related technologies.
Our R&D engineers performed multiple benchmarks of big data and cloud systems; some of these studies were published by CIO.com, NetworkWorld, ComputerWorld, TechWorld, and other industry magazines.
"In the development of CloudPaaS, NephoScale chose to partner with Altoros, a leading Cloud Foundry systems integrator and consulting firm. NephoScale's CloudPaaS will be one of the industry's first fully managed, 24/7 supported, SLA-backed private PaaS offerings based on Cloud Foundry 2.0."
Bruce Templeton, CEO of NephoScale

"Altoros helped Elim Biopharm explore the benefits of Amazon Web Services to automate analysis of DNA sequencing data and design a disaster recovery plan."
Yilin Zhang, CEO of Elim Biopharmaceuticals, Inc.

Discuss your cloud PoC project with our expert today
Talk to our expert
Eugene Lahansky
Cloud Foundry Solutions Coordinator
eugene.lahansky@altoros.com
+1 (650) 265-2266
Headquarters
830 Stewart Dr., Suite 119
Sunnyvale, CA 94085
Related Services
RELATED LINKS AND VISUALS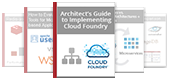 Guides
Microservices vs. Monolithic Architectures: the Pros, Cons, and Cloud Foundry Examples (look inside and download)