Evaluation and Planning
Come prepared for your digital transformation journey
At Altoros, every project we tackle starts with an evaluation and planning phase. We offer the strategic advice, guidance, and technical expertise required to assess the current state of your IT infrastructure, elicit requirements, detect limitations, provide recommendations on suggested improvements, and spot opportunities for growth.
Gathering requirements and determining objectives
Whatever encourages you to fast-track to a digital-native culture today—the need for speed, necessity to cut costs, or commitment to keep up with the changing market needs—you always start from where your yesterday's technological decisions took you to. Cloud architects at Altoros will thoroughly analyze the current state of your infrastructure and technology landscape to gather functional and operational requirements, see how they align with the current business goals, and propose a technological solution.
Evaluating the existing technology choices
Infrastructure
Detect ways to optimize IaaS footprint
Spot opportunities to leverage multi-cloud
Evaluate existing log aggregation and monitoring solutions
Recommended action
Platform
Outline options based on your company's infrastructure and business needs
Select the best fitting application/container platform
Recommended product/ technology
Services
Gather requirements on what services and databases are required for current workloads
Estimate the effort required for integration with external services
Estimate the effort required to build a broker and automate deployment of the service
Implementation roadmap
Applications
Analyze the application portfolio and triage applications according to their business value
Assess portability of the applications that need to be migrated in the first place
Estimate the time and effort required to replatform the applications
Portfolio portability assessment
Scope and backlog planning, setting the priorities
A full-scale implementation scope is generally centered around:

Automation
Infrastructure provisioning and management
Configuration-as- code for platform components, backing services and applications

Monitoring
Full-stack deployment monitoring
Custom parsing rules, dashboards, and alerts
Log management suite installation

Resilience
Load balancing and high availability of the infrastructure, platform, apps, and services
Data integrity with regular automated backups
Security
Data encryption: at rest and in motion
Secrets management
Certificate management
Compliance with industry security standards (HIPAA, PCI DSS, etc.)

Knowledge transfer
Accelerated onboarding to the platform
As a result of the evaluation and planning activities, the customer gets a well-defined scope of work necessary to set the digital transformation of their company in train.
Contact us
to request evaluation and planning for your project.
Request your free 1-hour consultation with one of Altoros' digital business transformation experts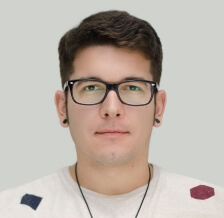 Leanid Zviaruha
HEAD OF CLOUD PROFESSIONAL SERVICES

leanid.z@altoros.com

+1(650)265-2266
Headquarters

830 Stewart Dr., Suite 119 Sunnyvale, CA 94085