Fabric Starter Cheat Sheet
Hyperledger Fabric is a powerful framework for developing enterprise-grade blockchain applications. To automate deployment of decentralized networks based on Hyperledger, Altoros created the Fabric Starter toolkit. The solution enables to generate certificates and configuration files, run a blockchain network, as well as invoke, query, and deploy chaincodes. From this cheat sheet, explore how to:
get started with the open-source Fabric Starter toolkit
enable a local multi-Docker deployment on a single host for development
deploy a distributed environment on multiple hosts for testing and production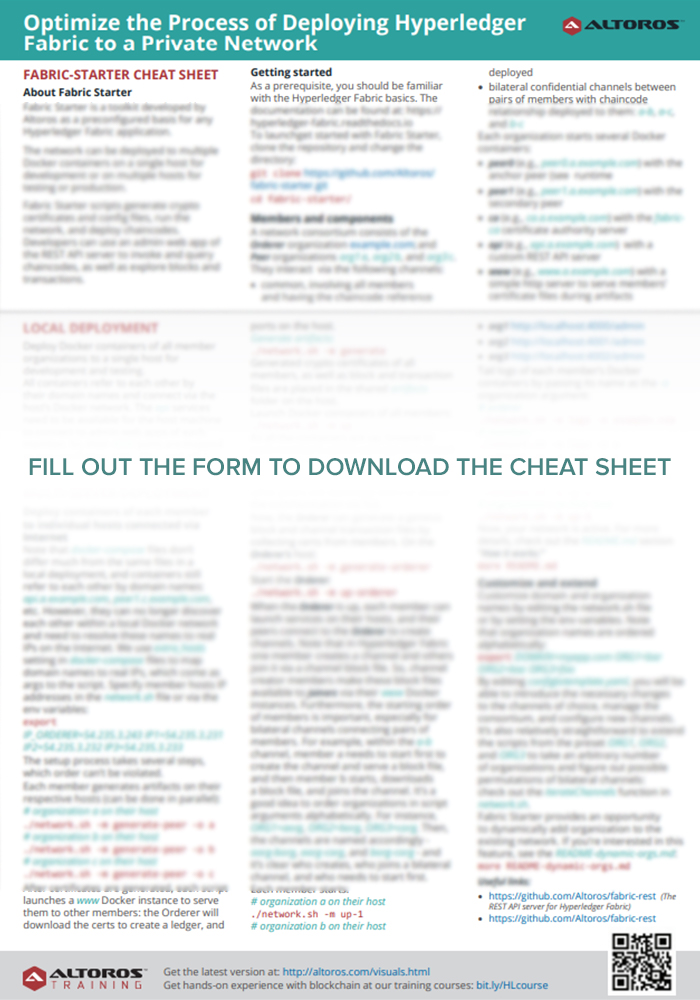 Please fill out the following form so that the printable cheat sheet can be sent to you via e-mail.
Customers Speak
"

We highly recommend Altoros to rapidly build complex applications using cutting edge technologies. Again, great job!

"

Christopher Adorna, Sony