Pivotal Cloud Foundry Tile Development
[Your Service]-as-a-Service on Pivotal Cloud Foundry
PCF tiles expose services for dynamic consumption by the applications running on Pivotal Cloud Foundry. On the surface, a PCF tile is an item in Pivotal's marketplace of services. Deep down, it is underpinned with a service broker, a service broker BOSH release and, if required, a BOSH release for the service itself.
What We Offer
Altoros offers professional PCF tile development services for the organizations looking to enhance their PCF installation with custom service integrations, as well as for the software vendors pursuing to expose their products on Pivotal Cloud Foundry.
Service Integration

Get professional assistance on any stage of the integration lifecycle. Implement service brokers and BOSH releases that enable services on Pivotal Network.

PCF Tile Maintenance

Keep the services healthy and secure by installing critical patches, upgrading regularly, and performing due maintenance procedures.

Documentation and Developer Support

Get documentation, code samples, and community support for your Pivotal Network integrations.
Altoros tiles' highlights
Cover all the mission-critical functionality;
Follow Pivotal's quality standards and ensure consistent user experience throughout the entire cloud platform;
Address the required level of high availability, scalability, and security;
Thoroughly supported and maintained over time as new versions of software are being released;
Have system performance monitored to identify issues in production as early as possible;
Thoroughly documented, including tutorials and code samples for quick onboarding.
1. Integration package
Service broker + Service broker BOSH release (if applicable)
BOSH release for the service (if applicable)
Pivotal CF tile
Installation guide listing the prerequisites and providing step-by-step instructions for deploying and registering the service broker in Pivotal CF
A user manual, describing how to use and manage the service broker
(Optional) Tutorials and code samples for quick onboarding
2. Documentation
3. Concourse pipeline
Concourse CI pipeline for continuous delivery of changes and updates to the service broker
File describing the licence type and terms of use for the service broker
4. License file
5. GitHub repository
A private GitHub repository, containing the source code of the service broker, BOSH releases for the service broker and the service (if applicable), the Concourse CI pipeline, the installation guide, and the license file
PCF Tile Delivery Process
Altoros End User License Agreement
Why Altoros
Respected Pivotal systems integrator

25+ services successfully integrated with Pivotal CF and other cloud-native platforms. Dozens of applications refactored and ported to Cloud Foundry.

Hands-on expertise with cloud technologies

Altoros has provided core engineering and benchmarking services for Cassandra, MongoDB, Redis, CouchDB, Couchbase, NuoDB, Hadoop, and others. Our engineers have first-hand experience with a wide range of popular Big Data, cloud, and DevOps tools (IaaS, PaaS, containerization, cloud orchestration and automation, CI/CD, etc.)

Contributor-level, full-stack PaaS expertise

A Cloud Foundry pioneer, Altoros was among the first companies to join the CF Foundation. Our team has been contributing to the Cloud Foundry ecosystem since its early days.
Request your free 1-hour consultation with one of Altoros' digital business transformation experts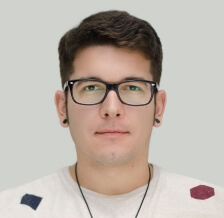 Leanid Zviaruha
HEAD OF CLOUD PROFESSIONAL SERVICES

leanid.z@altoros.com

+1(650)265-2266
Headquarters

830 Stewart Dr., Suite 119 Sunnyvale, CA 94085